Another sun filled morning covering the skies of Bellingham as we boarded passengers on a fine morning. Other than a few sightings of harbor porpoise crossing Rosario st. We had a straight shot to the orca whales.
Making our way into the Strait of Juan de Fuca into almost unnaturally calm waters, we immediately were on scene with whales who had made a turn. We fell in line with another few boats and spent about thirty five mins watching KPod in a resting pattern. They kept coming up as a group and getting to see them all breathe at once was great.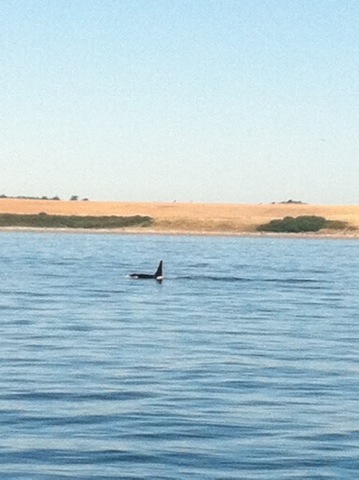 Friday Harbor was hot and beautiful and everyone climbed back on board ready for a nice cooling boat ride back to our dock in Bellingham.
Captain Jeff