The wind that was howling in the bay on Saturday morning, was not the most promising of signs for the beginning of our trip but we held on to our hopes. A few splashes from some larger waves washed the boat, but it stayed much more pleasant than I had anticipated. Once we cleared Carter Pt. the rest of the day was gorgeous. The rain had even decided to clear up for us.
There had been no reports of any whales in the morning so we went to see if we could find something in the Strait of Juan de Fuca. Right when we were beginning to search, another whale watching vessel found whales back the way we had come in the morning. So instead of backtracking and losing time, we decided to head into Friday Harbor early and try to catch up with the whales later in the day.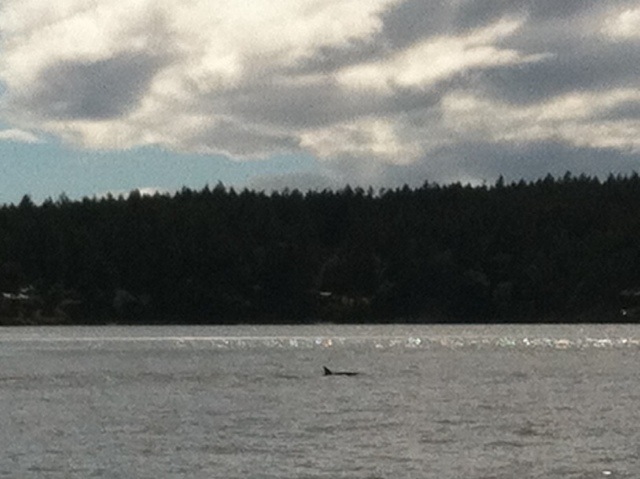 Our gamble ended up paying off when the small group of Transient Orcas came right toward San Juan island. We ended up spending twenty five minutes with great looks at a local Transient group. The sun even decided to peek out of the clouds for our return trip. All in all a very pleasant day.